Almost all the EEN-Ukraine Consortium representatives were speakers of the event:
Olena Fesenko, Coordinator of the EEN-Ukraine Consortium, described the EEN-Ukraine Consortium activities and the SME Instrument Program of Phase 1 and Phase 2;
Mykola Chaika (EEN expert from IOP) told details of the COSME Programme and the EEN-Ukraine Consortium tools;
Iryna Novikova (EEN expert from TSNU) shared information about how to subscribe to the EEN newsletter;
Andriy Yaremkevych (EEN expert from IOP) spoke about the main rules for filling in EEN business requests/offers;
Natalia Shved (EEN expert from NIC) presented the EEN as an effective technology transfer tool;
Natalia Skichko (EEN expert from IOP) explained in details how to take part in the assessment of the innovative potential of SMEs provided by the IMP3rove Academy;
Artur Torsky (EEN expert from UCCI), presented the European program for young entrepreneurs, Erasmus+;
Alina Strilets (expert EPO) told about the main factors of the company's readiness for export.
The Partners of EEN-Ukraine Consortium during their presentations tried to show representatives of SMEs how EEN can help them to find new EU partners and share information about their products and services on the International market.
During the event Ukrainian companies which successfully co-operate with the EU have also shared their success cases with the participants of this event. The companies were able to exchange experience of their cooperation with international partners and inspire other Ukrainian entrepreneurs to go to foreign markets. For example, during the Information Day,  Forbytes'  Chief Business Development Officer (CBDO) Orest Chaykivskyy shared his ideas on cooperating with the EEN and why making new connections is important when wanting to lead your business to new heights. CEO Maryna from Sambai shared the secrets of her success in establishment and caring out sewing production in Ukraine and export products abroad. CEO Volodymyr Turchyn from Wowin shared experience how to turn your competitor into your future partner on International market. CEO Yaroslav Boychuk from DyzArt shared his experience as to build long-term affiliate relationships with international companies and receive good contact.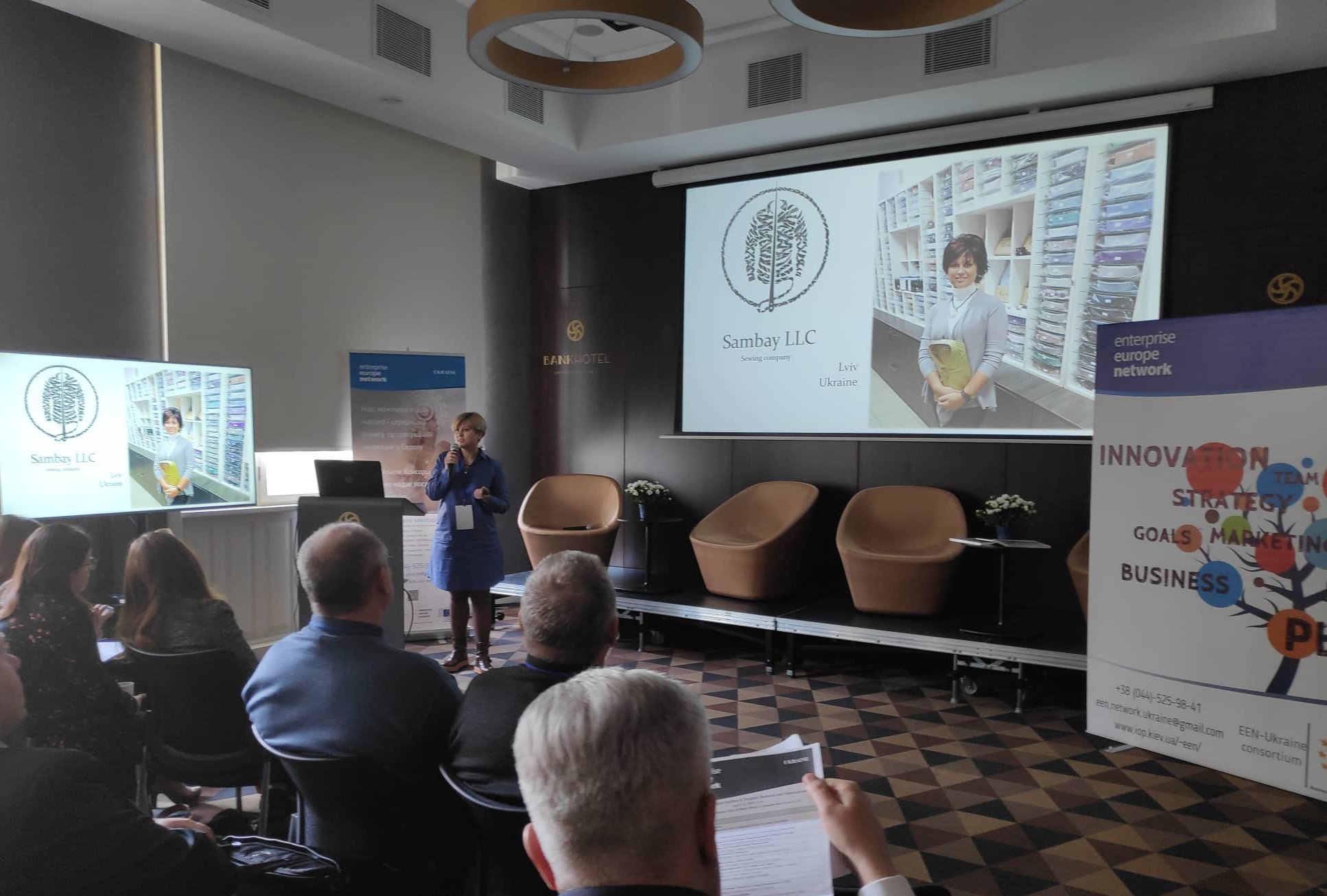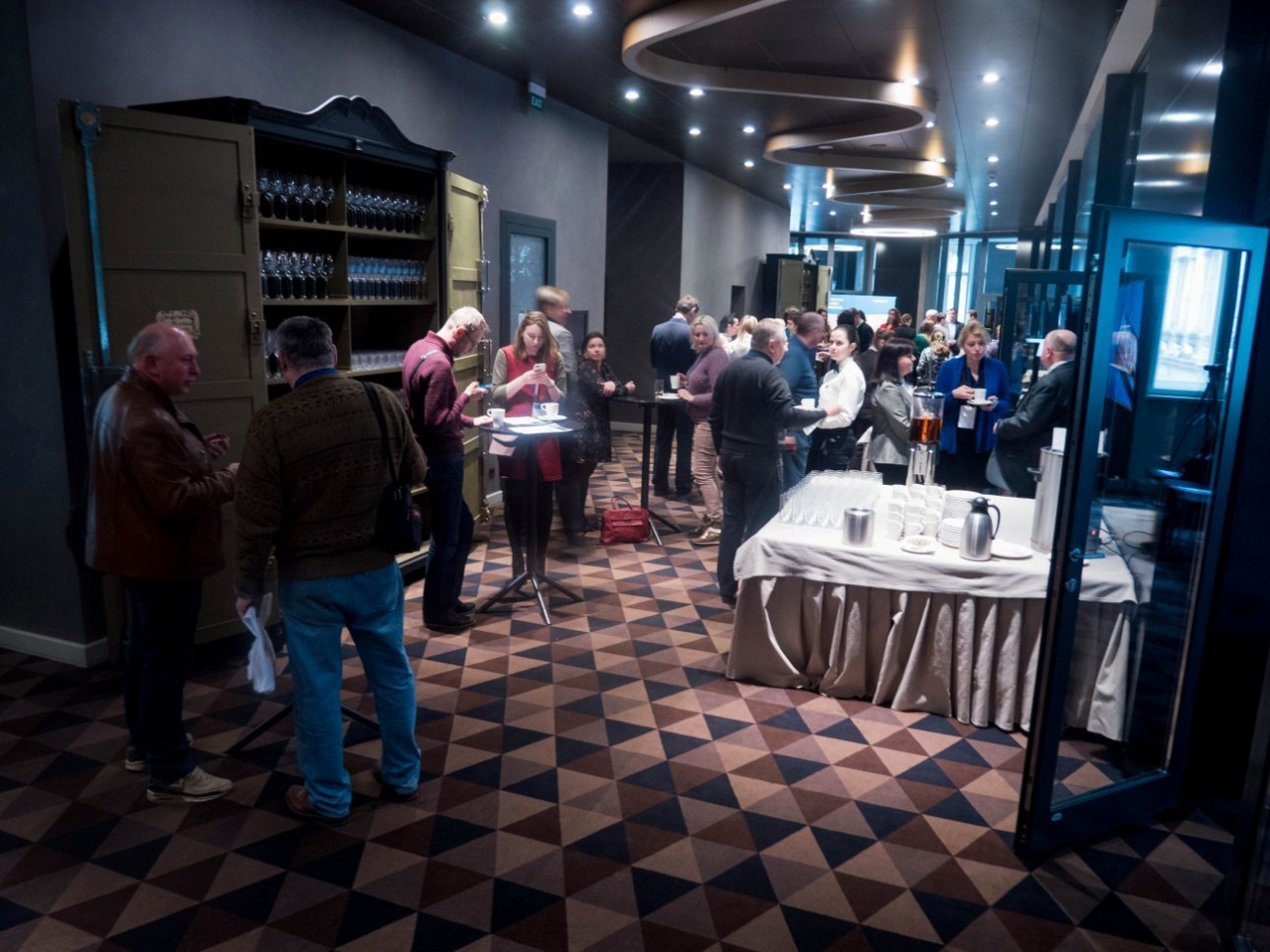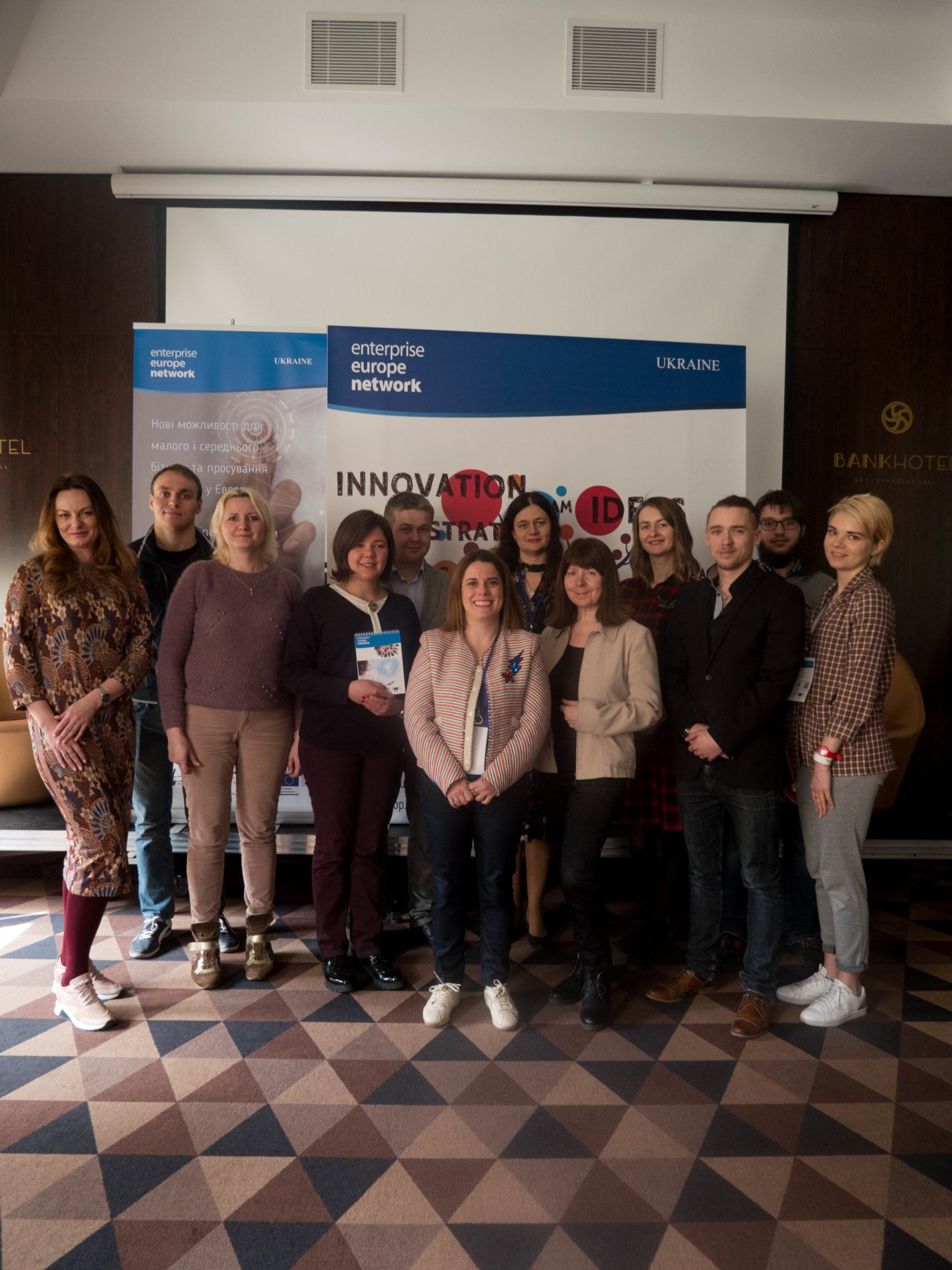 At the Photo are present the Partners of EEN-Ukraine Consortium together with Project officer Ms. Rebeca De Sancho-Mayoral.
The Partners of EEN-Ukraine Consortium at the end of this EEN Info day had meeting where they discussed the Achievements and plans of Consortium with representatives EASME Rebeca De Sancho-Majoral.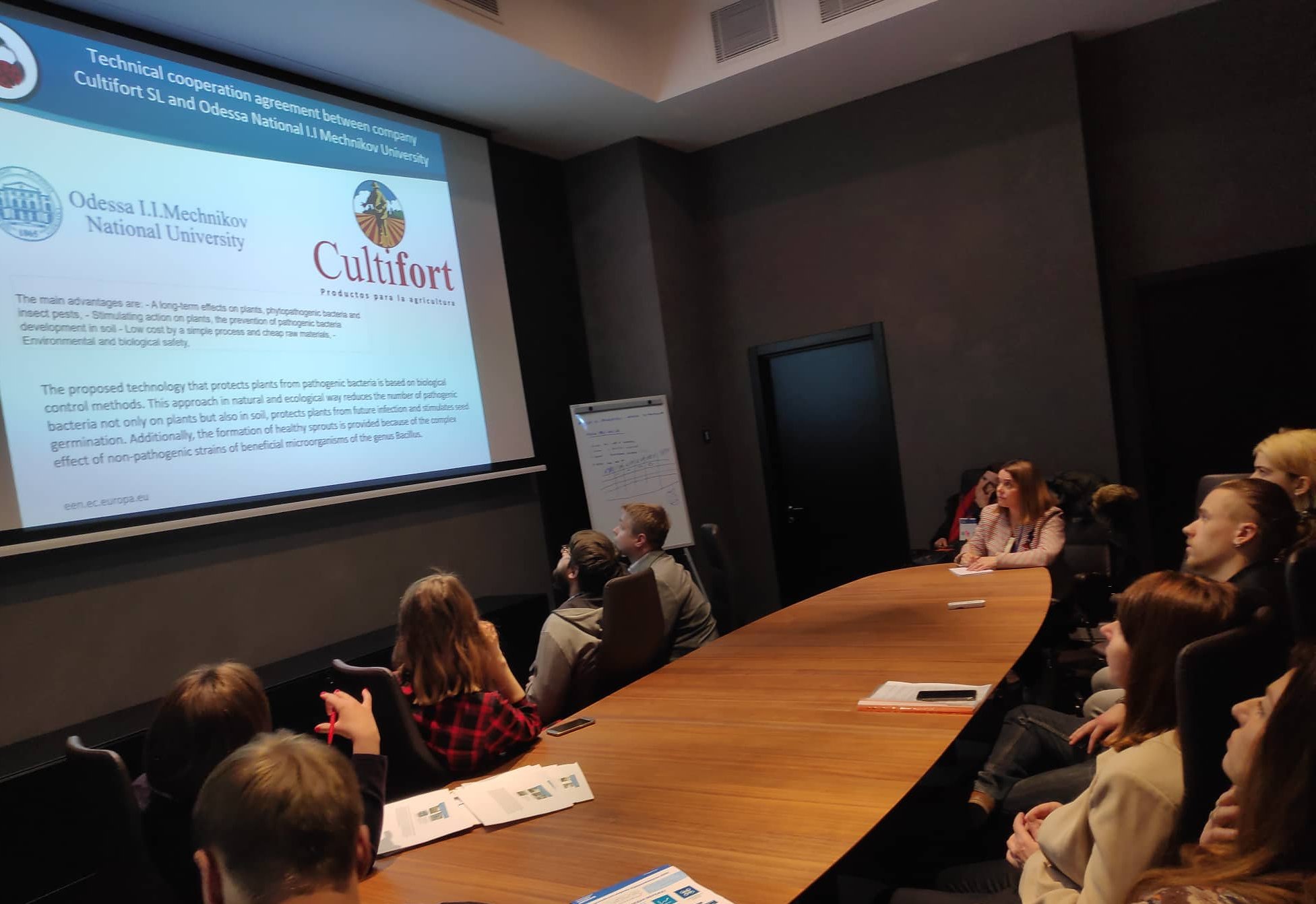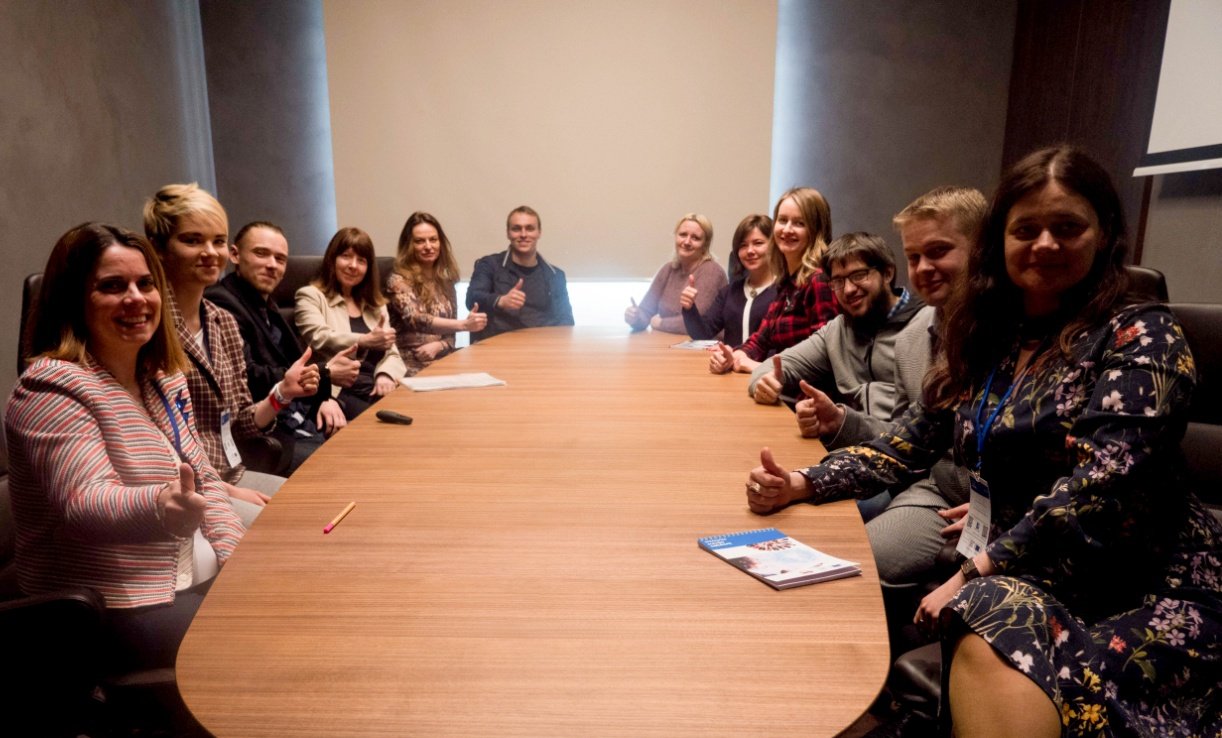 Representatives of the EASME, European Commission Mrs Luisa Prista and Ms. Rebeca De Sancho-Mayoral had opportunity to visit some SMEs in Lviv which already cooperate with EEN-Ukraine Consortium. For example, representatives DyzArt showed their small factory which produced different types boxes and packages. CEO Yaroslav Boychuk explained to the visitors that he has modern equipment which are one of the best in Ukraine. His company can design cardboard boxes of different size, shape and material thickness. He together with Ms. Nataliya Yarka, who already several times took part in EEN events organized Publishing&Printing Cluster for Lviv region.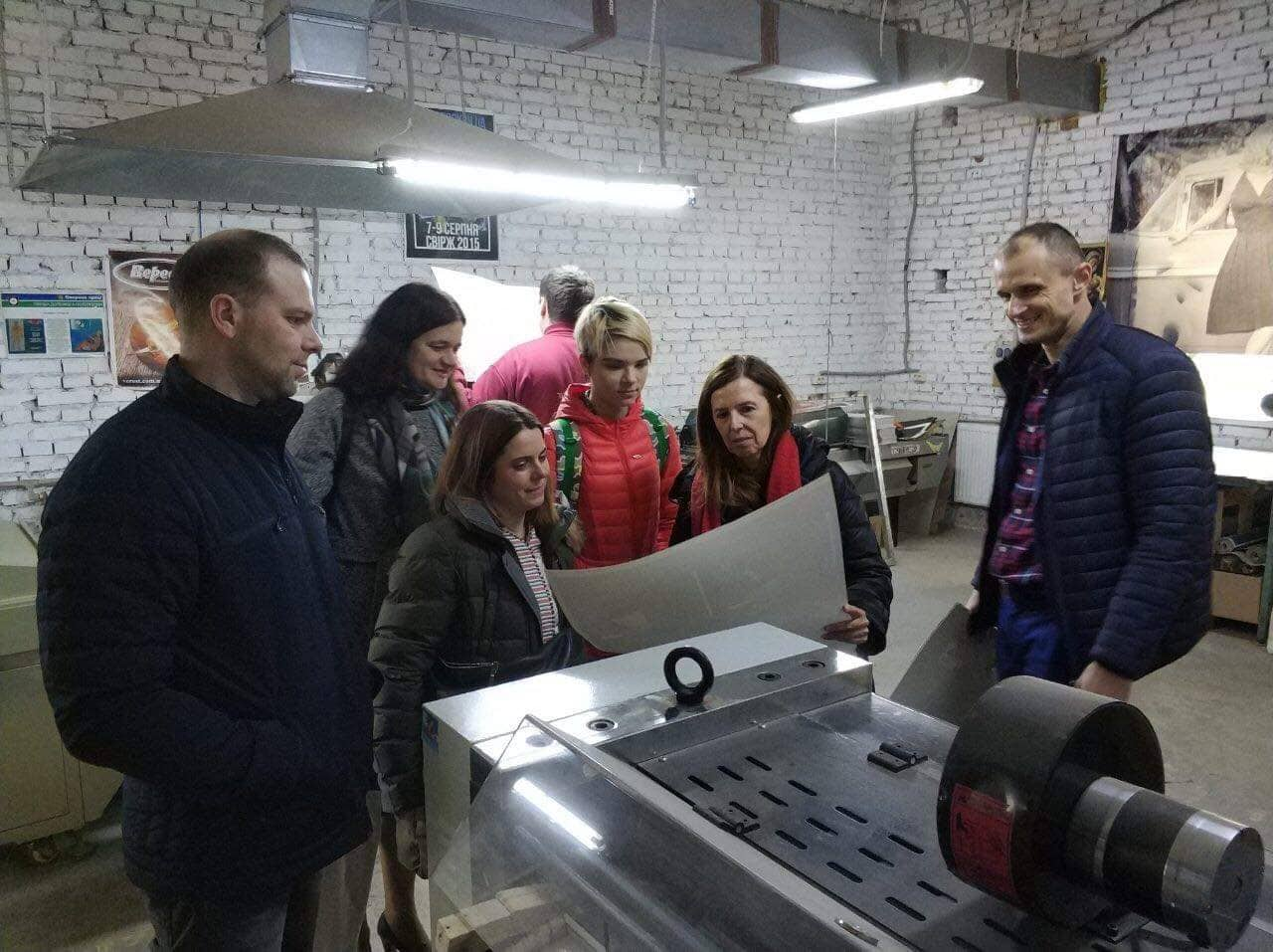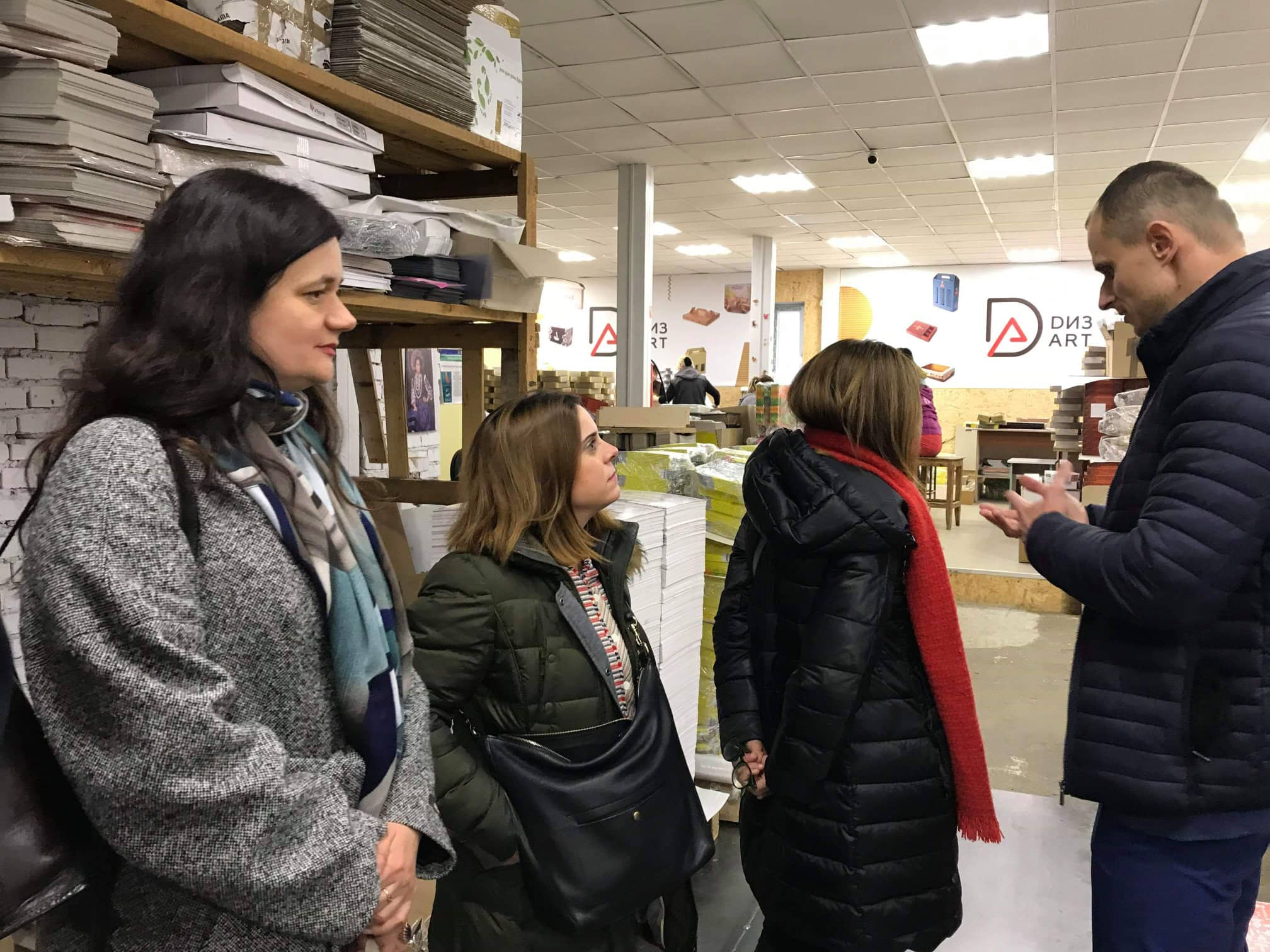 Also, representatives of EASME, European Commission had visit to Forbytes. Many companies in Ukraine are already benefiting from cooperating with EEN, and Forbytes is one of them. Forbytes has already finished a Project that had been running with the support of EEN-Ukraine Consortium -"Rewind and Play". In this Project Forbytes designed, analysed, and built the ice hockey game using advanced game "AI" and an effective algorithm solution. The version was quickly released on the market and prepared for investment rounds.
"It is important for us to show our client-partners and employees that we are open to the world. We are ready to cooperate with big global players," said Orest Chaykivskyy during the company presentation. "Our client-partners realise that innovation is the future, and if they want to produce quality products, they should keep up with technology. We help them by developing solutions that promote financial growth and optimise operating costs. Long-term cooperation with our client-partners is proof of this strategy: the average duration of our contracts is between 4 to 5 years."
Mr. Orest Chaykivskyy shared the main criteria of working with Western business, including European companies. He is sure that it is necessary to create trust and confidence in your brand, to be open and listen to your clients respectfully and intelligently. A WIN-WIN approach in your business will help you to think strategically and build long term relationships with your clients. He also advised exploring your personal network for acquaintances in different industries as a tool you can use to grow your business. As well as a way to meet new people. Making connections is not only for finding more clients and business partners, it is also a sales and brand building tool. Combined with this, it is critical that you have principles based on delivering high quality for your clients. 
"Another important principle is to respect people," said Orest Chaykivskyy. "95% of an IT businesses success depends on the human factor. Accordingly, people are one of the most valuable investments for any IT company, including ours. The main thing that we give our client-partners during our working cooperation is talented people who have competence and expertise in their work." Forbytes was happy to have EEN representatives as guests at the company's office to discuss new opportunities for Ukrainian enterprises on the international market.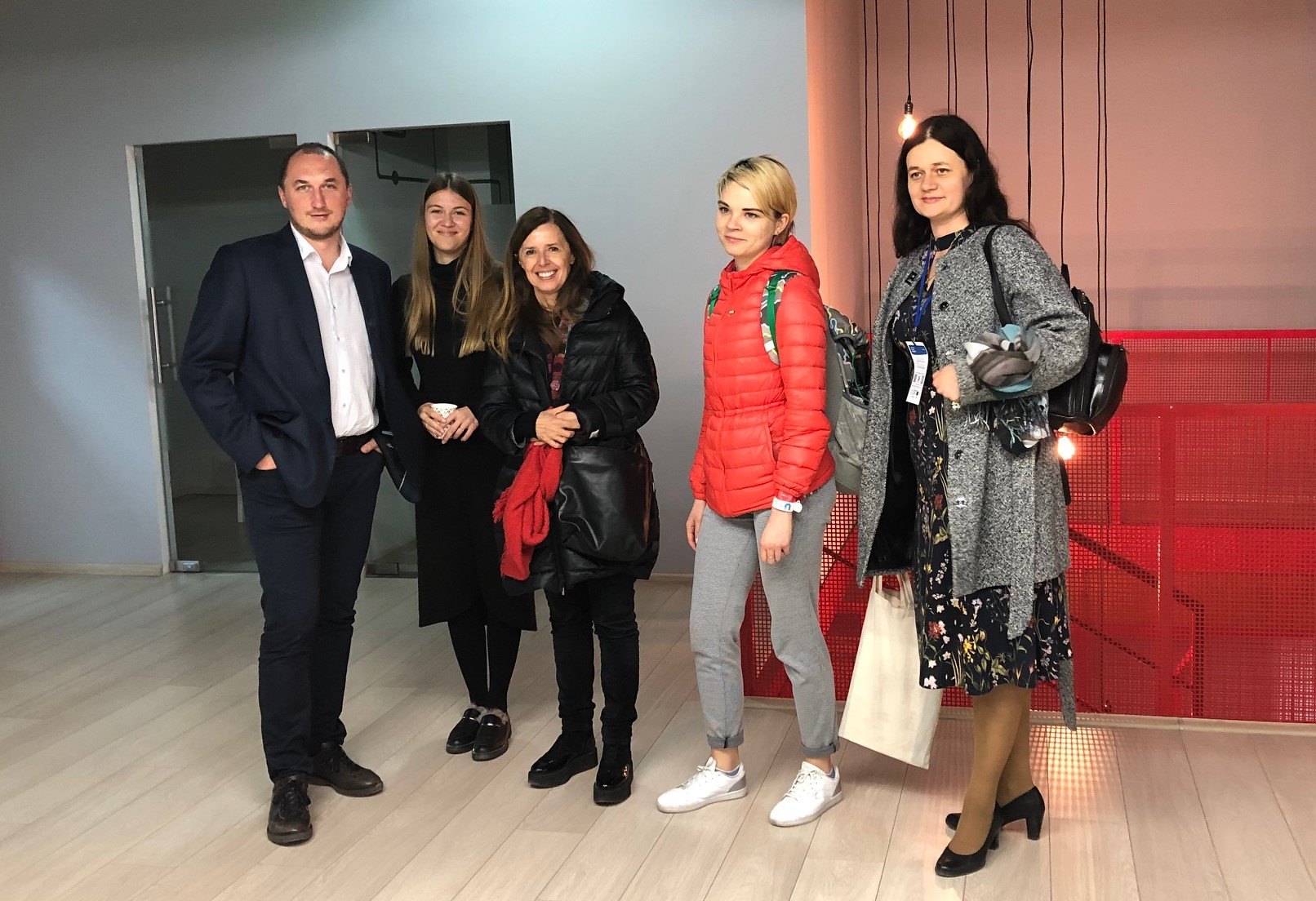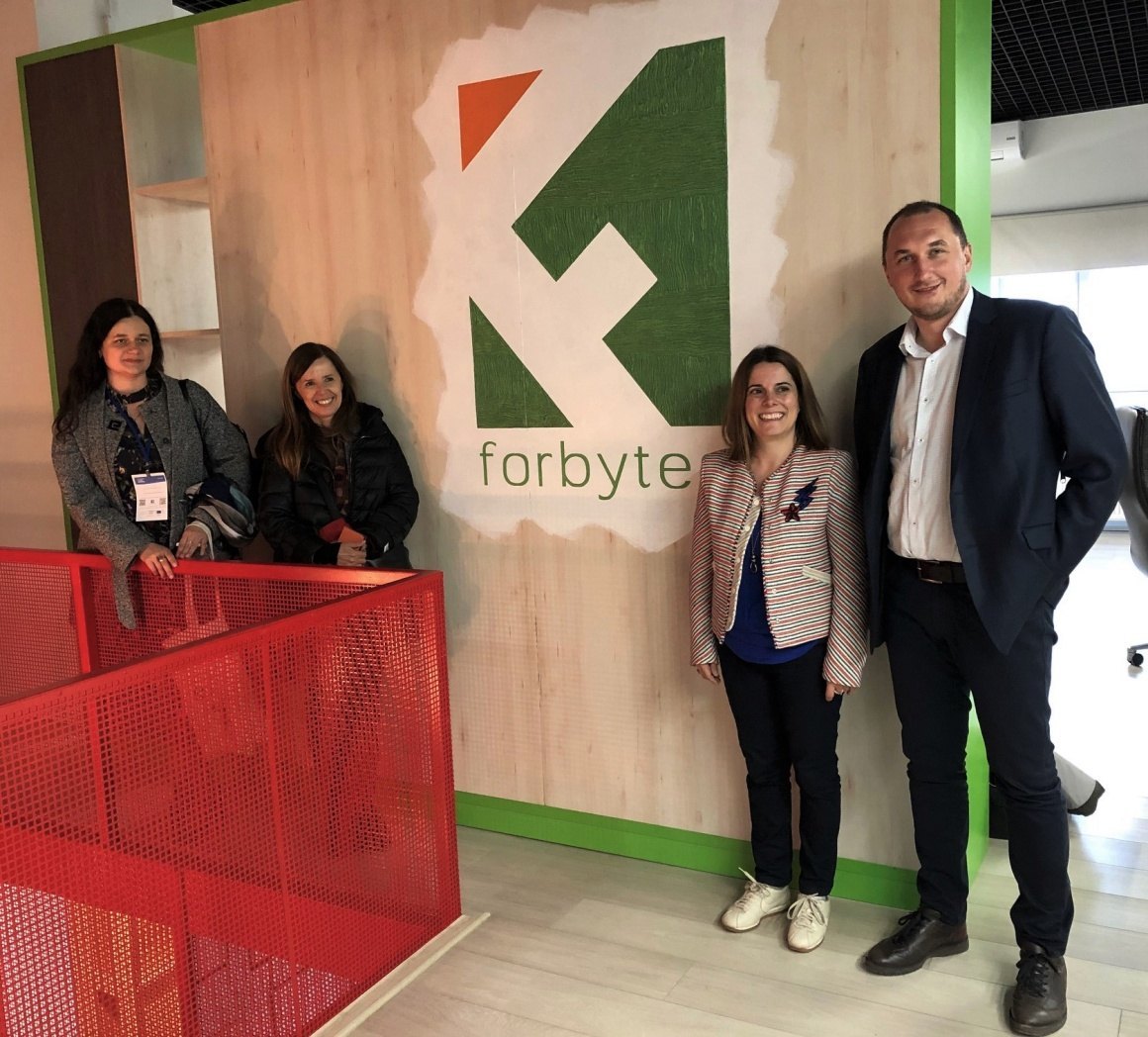 In total, the EEN Info day was attended by more 100 representatives of SMEs from the Lviv region. Hopefully our next events, which we are going to organize in the near future, will cause no less interest and lead to further cooperation.
EEN-Ukraine Consortium is very young Consortium, we have only more than one year old, but very quickly to grow and learn as small children. We try to do all in the best way in order to propose the biggest benefit to SMEs and innovation organizations.